Planking for Newbies: Tips and Tricks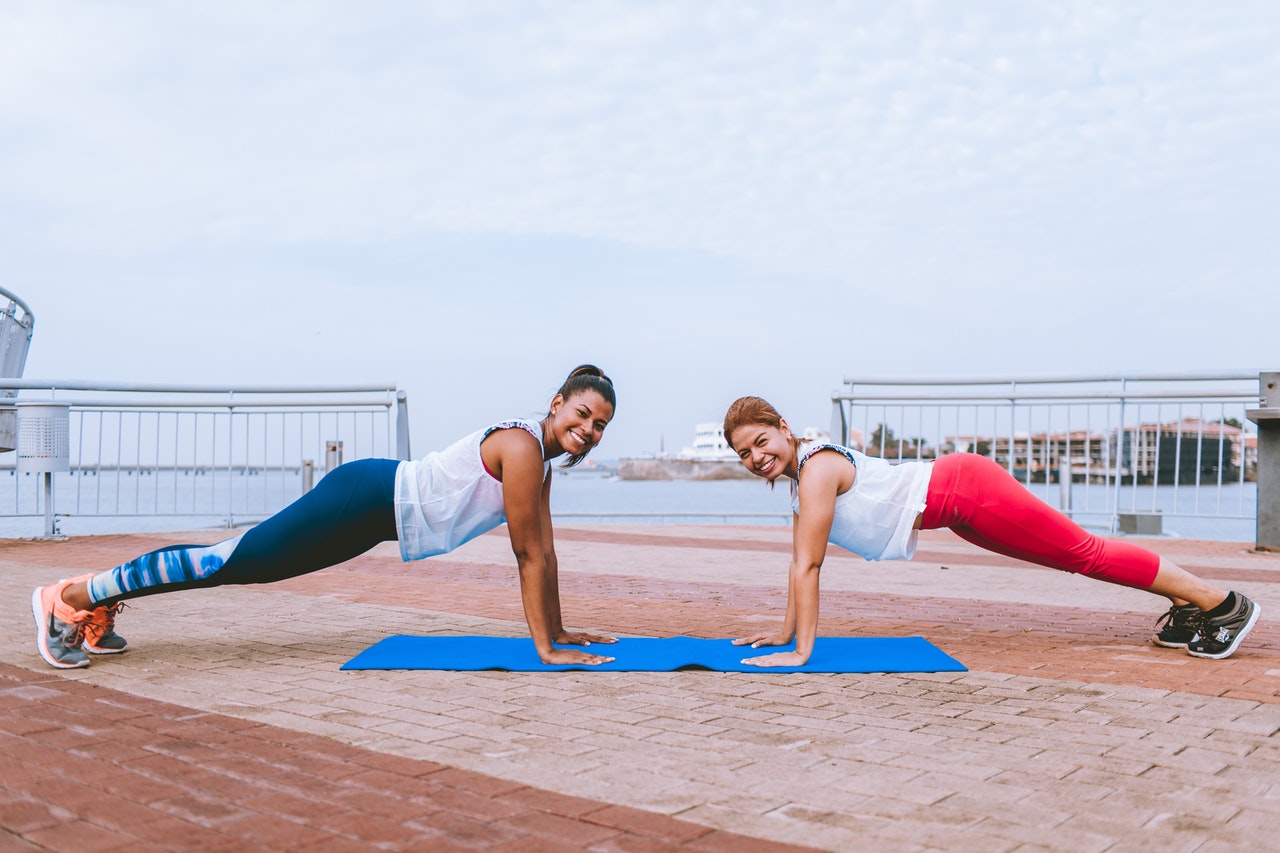 If you are new to exercise, you've probably found out that planking isn't as easy as it looks. This exercise, which is a part of almost every single workout program due to its benefits, engages the whole body at once, which makes it one of the more difficult ones, especially if you don't have a lot of body strength to begin with. If you want to perfect your plank and learn how to hold your plank longer, read on to find our top tips and tricks. 
Planking benefits
When you correctly do a plank exercise, you should feel a burn in your whole chest and abdomen area, as well as in your back, glutes, legs, and arms. This means that plank works your whole body at the same time, making all your muscles stronger. Because of that, it is one of the most effective whole-body exercises that you need to have in your workout routine.
Neutral spine and neck
When you are doing the exercise, your spine should be completely straight, and your neck just an elongation of the spine. This means that there should be a straight line going from your neck to your heels. The best thing would be to check your form in the mirror – your hips shouldn't be too low or too high, they should be right in the center of that straight line. When you are done with looking in the mirror, don't forget to return your neck into a neutral position – don't look ahead, look down at the mat.
Flex all muscles
When you first go into a plank position, you might feel a lot of pressure on your elbows, or like your whole body is shaking. This happens because the muscles that need to be engaged are either too weak or aren't engaged. To help your body through this exercise, you should flex all the muscles in your body, focusing on the abs and glutes. These are some of the strongest muscle groups in our body and by focusing on them, you are making sure that they are the ones doing all the work.
Don't hold your breath
Breathing is key here, just like with any exercise. Many people just hold their breath as soon as they get into a plank position, thinking they can't relax their abs enough to breathe. This isn't a proper exercising technique because the lack of air will make it impossible for you to keep the plan for long. Instead, breathe slowly but steadily.
If it's still too difficult
Planking can be difficult, so you might want to progress more slowly into a real planking position. You can try doing a semi-upright plank – instead of on the floor, lean onto a wall, then progress onto a chair or a table.